Update:September 28, 2015
Symbols of Chiba Prefecture
Prefectural Emblem and Flag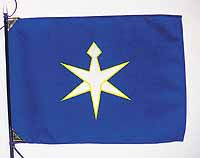 The emblem's design features a combination of the katakana characters "chi" and "ha".
The flag features the emblem, trimmed in light yellow, centered on a light blue background. The blue represents hope and development and the yellow is the color of nanohana.

The emblem was officially designated on December 28, 1909, and the flag on July 29, 1963.
Chiba's Unofficial Flower: Nanohana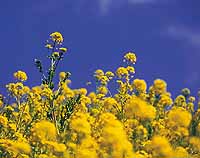 The nanohana was chosen through a public competition organized mainly by NHK (Japan Broadcasting Corporation), in April 1954. Although it has not been officially designated, the flower is widely acknowledged as Chiba's prefectural flower.
Prefectural Bird: Hojiro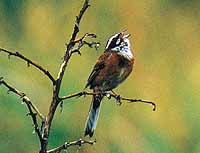 The hojiro, otherwise known as the Siberian Meadow Bunting, is said to be the most beloved bird in Chiba Prefecture.

Officially designated on May 10, 1965.
Prefectural Fish: Tai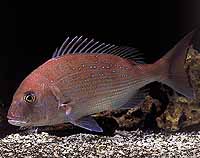 Otherwise known as the sea breem, the tai was chosen because it was deemed that it is the best suited to represent Chiba Prefecture's progress. The fish has a bright appearance, and it has been familiar to all throughout Chiba's history.

Officially designated on February 23, 1989.
Prefectural Tree: Maki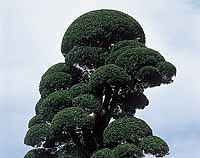 Maki, or podocarp, was chosen because it is well suited to the climate in Chiba and it is the most familiar species to the people of Chiba. The tree is often seen along streets, in parks and in homeowners' gardens.

Officially designated on September 29, 1966.
Prefectural Citizens' Day: June 15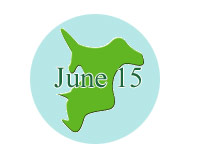 This public holiday commemorates Chiba Prefecture's establishment by the integration of Kisarazu Prefecture and Inba Prefecture on June 15, 1873.