Omotenashi Post
Omotenashi Post is an initiative to provide tourism and safety information using mailboxes operated by Japan Post Co., Ltd., so that more travelers visiting Chiba Prefecture from home and abroad can enjoy their sightseeing with comfort and ease of mind.
1. Outline of the Project
Japan Post Co., Ltd. is attaching Omotenashi Stickers to its mailboxes around Chiba Prefecture. These contain QR codes which provide access to the Chiba Prefectural website"Where the Fun Begins!"( External link ) and to a disaster information application aimed at foreigners.
Note: QR Code is a registered trademark of Denso Wave Incorporated.
2. About the Omotenashi Sticker
(1) Design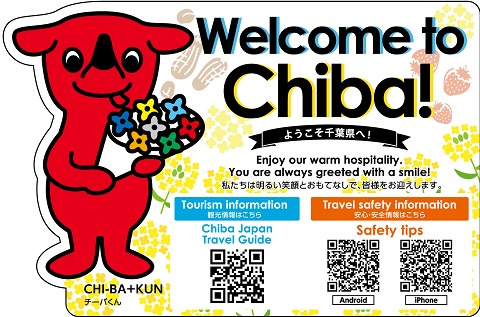 (2) No. of locations
Approx. 6,000 mailboxes in Chiba Prefecture
3. About the Notification Card
(1) Design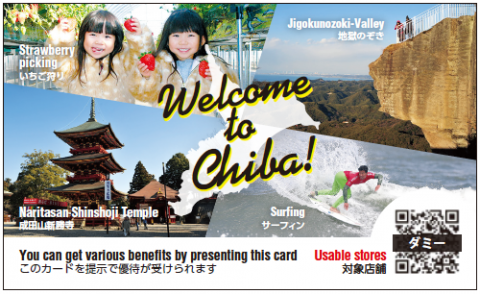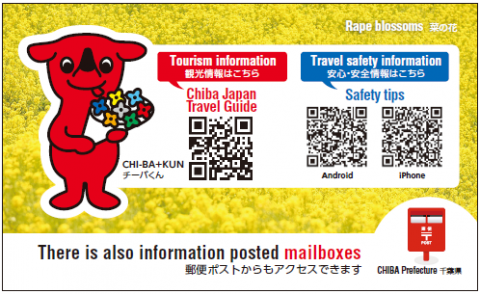 (2) Available locations
Narita International Airport, hotels and inns in Chiba Prefecture, CHI-BA+KUN PLAZA, etc.
(3) About the special deals
By presenting the Notification Card, you can access various special deals.